The holidays are still around the corner, but DiDi Richards got an early start, with an assist from DICK'S Sporting Goods. On Wednesday night, the New York Liberty guard made her way to Middle Village, Queens to meet with a half-dozen young girls, before surprising them with a shopping spree throughout the store. These future ballers were all affiliated with Grow Our Game, an organization founded by Chiene' Joy Jones that offers free basketball programs in New York City for girls between 4 and 11 years old.
DICK'S has been one of the primary avenues for finding WNBA gear out in the wild. Though this location had sold out its Liberty jerseys, seeing the orange hoodie fill a clothing rack never gets old. In the sneaker section, a large poster of Breanna Stewart hung beside a display of the Stewie 1s, the neon-green-and-black colorway the former MVP dropped with Puma earlier this fall. Even the entranceway put the WNBA in shoppers' eyelines, with a stack of Wilson WNBA basketballs, including a special edition put out by the WNBPA.
Back in September 2021, when the W first partnered up with the sporting goods chain, Lauren Hobart, the company's president and CEO, said, "The WNBA is a premier example of how sport can define leaders and celebrate the current and next generation of female athletes."
"That mission statement is actually very perfect," Richards told The Local W at the event. "I'm being led by vets in the W who have shown and paved the way for me. I want to do that for little girls. So thankful for Sue [Bird] and [Elena] Delle Donne, for Stewie [Breanna Stewart] and A'ja, and the list can go on for people that have changed my life. So I just hope that I can do that for little girls coming up in the future."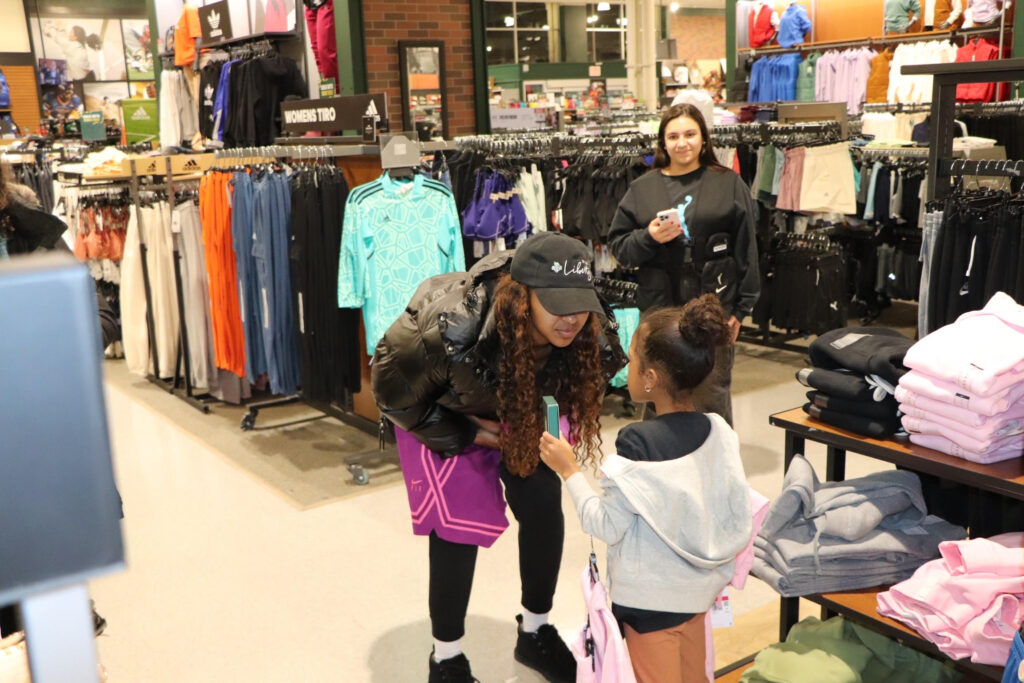 Witnessing Richards interact with these children as a role model, bringing every ounce of charm and charisma she displays with her teammates and fans, the generational pipeline of young girls to the WNBA is so easy to forecast. She took the time to learn everyone's name, parading an energetic swarm from section to section, engaging each kid with enthusiasm and sincerity. From trying on Crocs, to matching outfits for each girl's aesthetic, to dribbling around the tub of basketballs (as we all once did), DiDi was everywhere. I trailed behind, alongside the parents, who were enamored with the experience. "This is something these kids will remember for the rest of their lives," one mother said towards the end of the evening.
Before checking out, Richards wanted a memento of her own from the evening, so asked each of the girls to pick out an outfit in her size. "I watched you guys shop, so I had to shop," she told them. The children crowded around the dressing room as, one by one, DiDi emerged to model each look, the girls all beaming with pride as she tried theirs.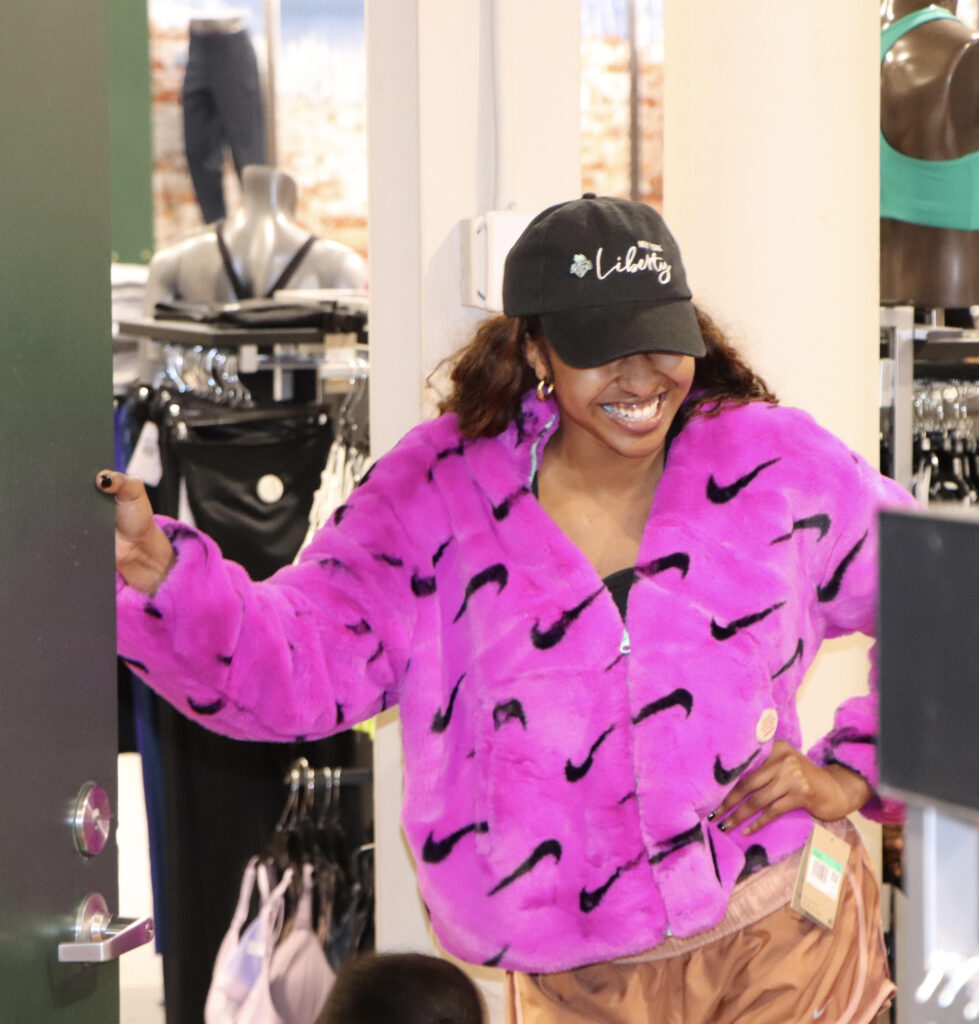 "[Events like this] are good," Richards said, "because it humanizes us, it makes us relatable. It puts people in front of us. I get to talk to people, they get to see my personality, and then you fall in love with the person and then the sport. I think that's good for the world to see that we are human. And I think that's the biggest thing for me just to understand that we are normal people. We have fun, we laugh, we cry. When people are able to experience that, they want to come to the games, they'll want to support us."
Along with their shopping spree, each family received a $150 gift card to DICK'S Sporting Goods. "Always spend other people's money," Richards joked to the girls.
And as for Richards, as we approach the holidays?
"The best gift that I ever received? A Power Wheel from when I was like seven, eight years old. It was purple and pink, and my dad souped it up. He put like a real engine in it, so I had the fastest Power Wheel out of everybody in the park. My head would jerk back whenever I took the gas. My mom would say to my dad, 'Why would you make it so fast?' I'd say, 'Mom, it needs to be fast.' So I think that's why I live on the edge, right now to this day."
Throughout the evening, Richards showcased that hustle, chasing down kids that separated from the pack or patiently re-engaging the shy girls that were starstruck by meeting their idol. While these girls will all outgrow their new stylish dressed-by-DiDi wardrobes by next summer, this experience will last for decades to come.