On Thursday, September 14th, World Cup Winner Esther González met media at Mercado Little Spain in New York City just two days before her home debut for NJ/NY Gotham FC.
Esther González made her Gotham FC debut on September 2nd in an away game against the North Carolina Courage. Fresh off the World Cup, the 30-year-old Spanish striker provided an instant spark to a trailing Gotham and helped the club surge back to a 3-3 tie.
While greeting media just two days before her debut at Red Bull Arena, González, through a translator, expressed her excitement and readiness to join the National Women's Soccer League. Already, her teammates are providing her with the support necessary for this exciting chapter of her career.
"I know it's not easy going to a different country, culture, and style of football, so I want to adapt as fast as I can, and everyone is helping me do it," González said. "Everyone at every level of the club is helping me and makes me feel like I've been here longer than I have."
González is not only adjusting to a new team, she is also adjusting to a new life in the United States.
"Everything is different, even going grocery shopping or driving," she said. "But I always see the bright side of things and I'm adapting really well. I don't want to rush it by saying it because it's too soon, but I am really happy to be here."
In addition to helping González navigate daily life in New York/New Jersey, her teammates and the team staff take extra care to learn Spanish and help her assimilate both on and off the field.
"Everyone tries to speak Spanish on and off the field. It surprised me. Everyone tries to make me feel comfortable so I feel I have to pay back all the love I'm receiving an learn English quickly," she said "The welcome has been really amazing."
González will make her first appearance at Red Bull Arena on Saturday, September 16th. The game marks one of four final matches as Gotham pushes to secure a playoff spot in a tightly contested playoff race. As a team, Gotham is fully locked in and ready to compete.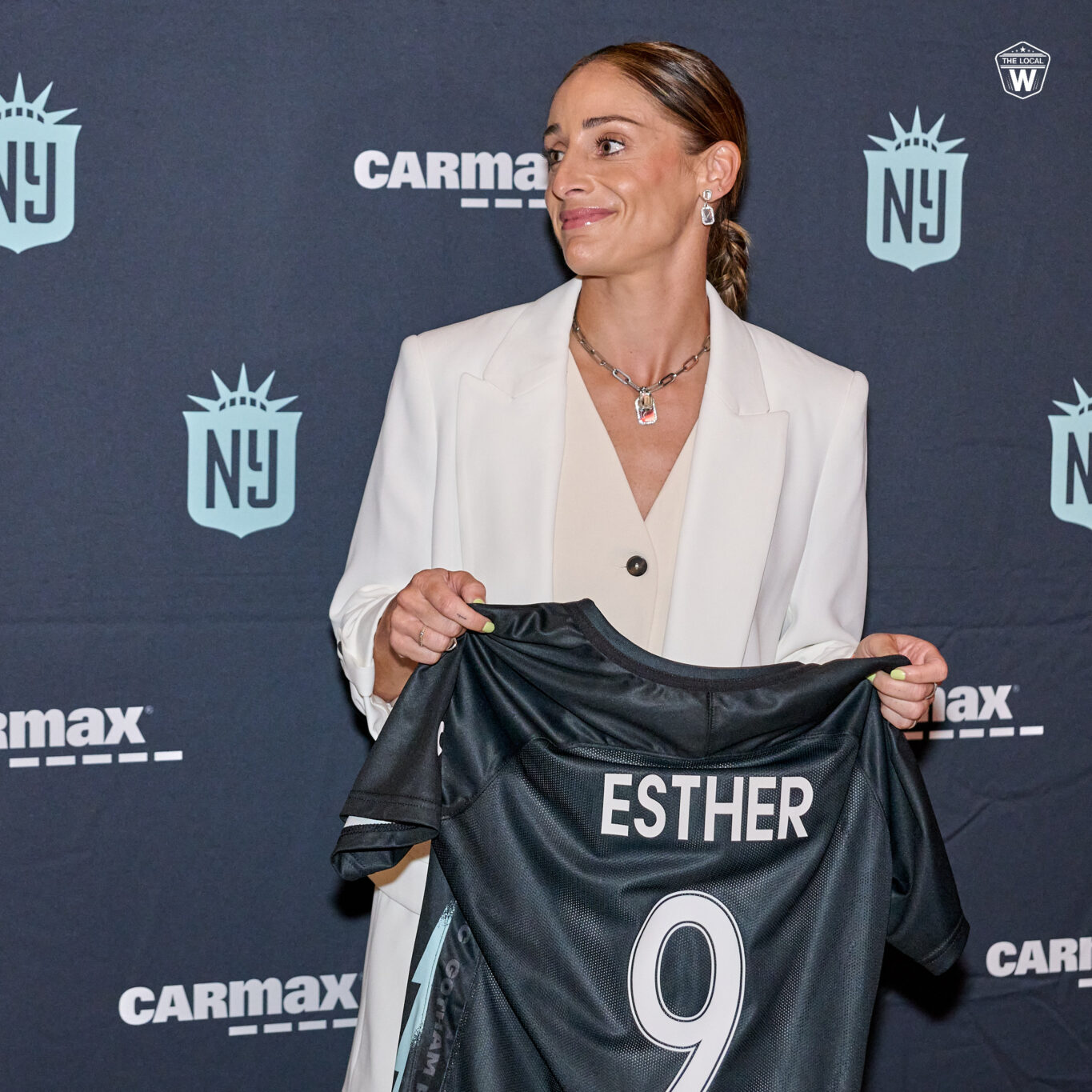 "What makes us special is our mindset with four games to go is the same mindset as our first game away at [Angel City]. We're going to do everything we can to win in our style," said head coach Juan Carlos Amorós. "[Saturday's] game is massively important but we know that in this league you have to fight for every single point."
As González prepares to be welcomed in her first appearance for the club in front of a home crowd, she is already amazed at how she has been embraced by the club, the league, and the fans.
"It's truly amazing. Even when I speak to family and friends, they can tell I am so enthusiastic talking about the welcome I've received from everyone," she said. "I am so grateful for all of it."
*Translation provided by Nadia Caballero