After experiencing a season-ending loss in Game 4 of the WNBA Finals, the New York Liberty conducted their exit interviews with the media on Friday. General manager Jonathan Kolb took the podium first, followed by Sandy Brondello and the Liberty players.
After being named the WNBA Executive of the Year this season, Kolb said, "We're not close to done, and we look forward to improving this time in the offseason, and we look forward to being back."
When asked about improvements to make in the offseason, Kolb said he would like to continue to improve the bench, potentially adding a wing or another defensive-minded player. Kolb and the player personnel department are already planning their scouting schedule as the Liberty currently have the No. 11 pick in the 2024 WNBA draft.
In reflecting on the season, Brondello said while not accomplishing the team's main goal of winning a championship, she thinks they accomplished a lot as a team with many new pieces.
"We're still disappointed with how it ended, but just getting to a Final, it's not easy," Brondello said. "It was our first year together… we grew as a team from day one. We know we can still get better, but overall, just really proud of the group."
Here are the main points and takeaways from each player, including their concluding thoughts on this season and the Finals, their current contract situation, offseason plans and more.
Kayla Thornton
Thornton was signed to a multiyear extension with New York in late August, keeping her with the team through the 2025 season. Thornton provided some valuable minutes off the bench this season with her three-point shooting and offensive putbacks. She was also a force on the defensive end, which she credits to her trainer, who hails from New Orleans, pushing her to be the best. During her exit interview, she said she is excited to get back next season and see where the team can improve.
"I wouldn't change too much, just being able to understand what I can give," Thornton said. "Controlling the controllables and having most of our team coming back, that's the exciting part. This will hurt until we come back next year."
Jonquel Jones
Jones signed with the Liberty last offseason on a one-year deal worth over $208,000. She is set to become a free agent, but Kolb expressed in his exit interview that New York would like to retain Jones.
After suffering a foot injury in the 2022 WNBA Finals, Jones took some time to transition and find her role at the beginning of New York's season. She admitted that it was a struggle in her exit interview, with days when she did not want to pick up a basketball but relied on her fiancé and teammates to keep her uplifted. Yet after the All-Star break, Jones looked like her former MVP self and averaged 17.0 points and 11.6 rebounds in the playoffs.
Jones said she still has meetings and conversations that need to be had with the Liberty front office but wants to return to continue to chase her first WNBA championship after coming up short three times, twice with the Connecticut Sun and this season with New York. She said she would take some time to process this year's Finals but remarked, "We'd be able to do it with the group we have. Every team will be trying to add pieces, even Vegas who won… I do think, if I did stay, we'd be able to grow and be successful."
Jones is set to go to China to play this offseason, joining players like Alyssa Thomas, Satou Sabally, Olivia Nelson-Ododa, Tina Charles and Han Xu.
Sabrina Ionescu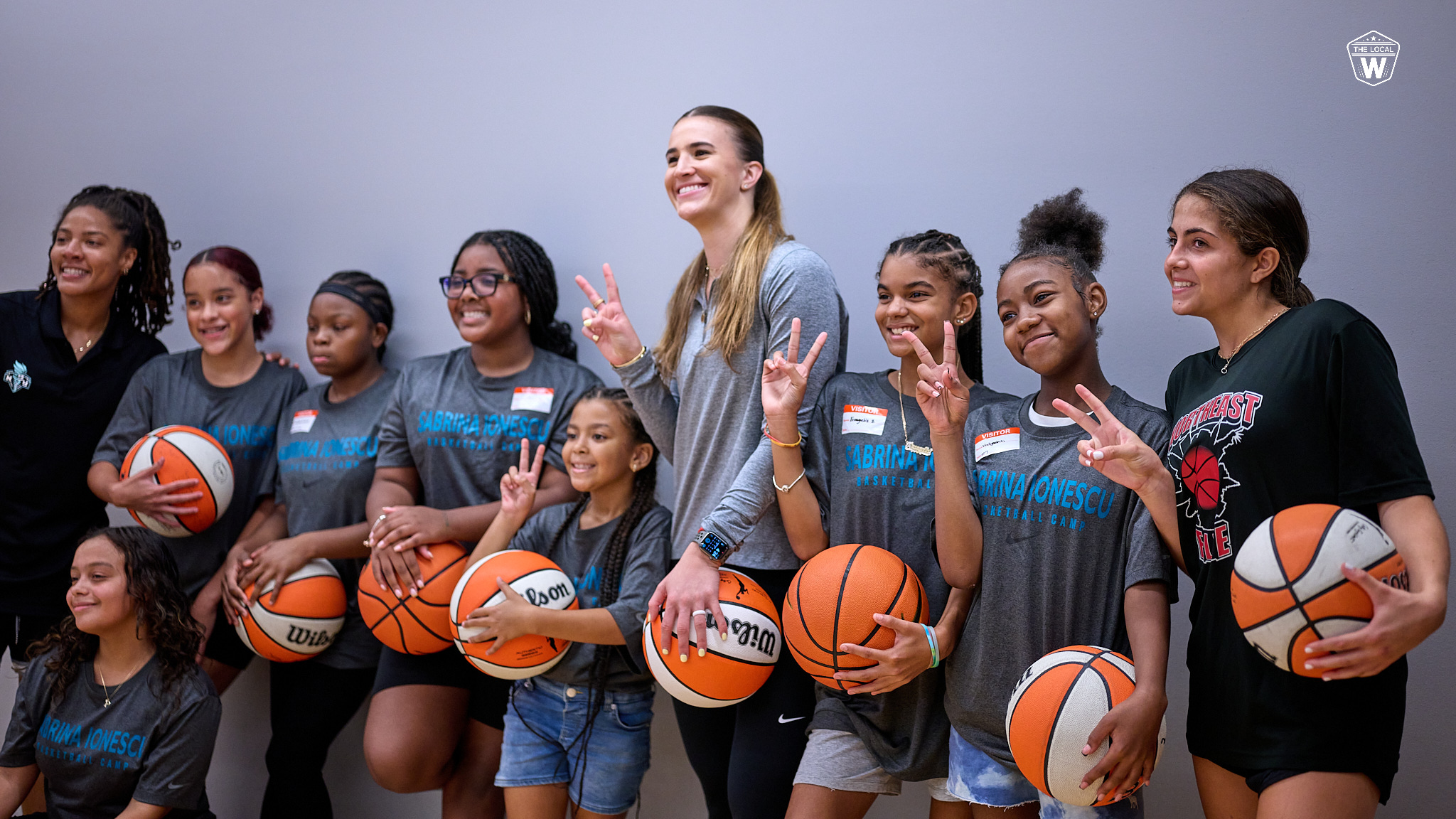 In May, Ionescu signed a multiyear contract extension with New York through the 2025 season after being drafted first overall to the Liberty in 2020. After struggling with injuries in her first few years with the team, Ionescu had a record season in 2023, including breaking the WNBA single-season three-point record.
After losing in the Finals, Ionescu said, "This season isn't a failure. Doing things that we haven't done before, it's a success. I believe there's beauty in the struggle… for us, having that silence in the locker room, knowing what it felt like but not get it, it'll fuel us."
Ionescu said she is staying home this offseason and will be busy with USA Basketball and also holding youth camps, as one begins next week in Eugene, Ore.
Ionescu also revealed she was dealing with a hip injury she sustained in the semifinal series against the Connecticut Sun. She received injections before the first two games of the Finals against Vegas after struggling to walk. Yet Ionescu was adamant that this was no excuse, as everyone was battling and not feeling their best after a 40-game regular season and the playoffs.
Ionescu said she would talk with Jones before decisions are made regarding Jones's plans next season.
"Nothing short of amazing. There was no drama within this group," Ionescu said. "We bent, but we didn't break. It was a testament to our culture, what Sandy built here… and it started with our commitment off the court, on the court."
Ionescu said playing in her first semifinals and Finals was a learning experience. For next season, she said she would like to continue to shoot the three at a high level and work on her one-on-one game without relying as much on screens.
Jocelyn Willoughby
Since being drafted as the No. 10 pick in the 2020 draft from Virginia, Willoughby battled injuries the first few seasons of her career. In 2021, she was out for the season after suffering a torn left Achilles and missed the majority of the 2022 season due to a quadriceps injury. She was finally healthy during the 2023 season and made the most of her minutes, scoring a season-high 10 points against the Chicago Sky on Sept. 3. She will be playing overseas in the offseason in Adelaide.
Willoughby will be an unrestricted free agent this offseason but said, "New York is the closest team to my home. The organization is top-tier. I have a lot of love for the Liberty. There's a lot out of my control, so I'll continue to develop, and look to have a strong overseas season."
Breanna Stewart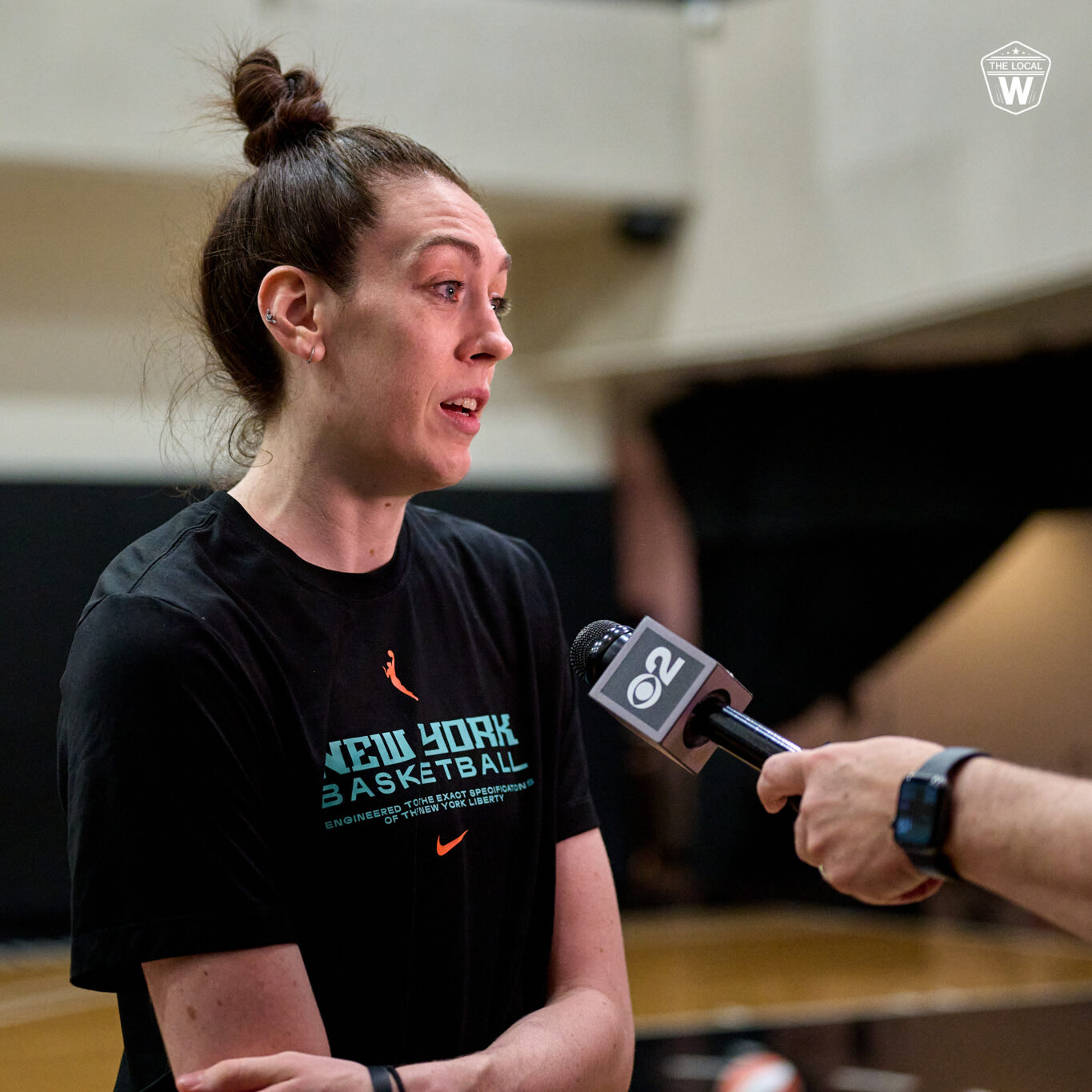 Before these Finals, Stewart was 6-0 in career Finals, with four NCAA Championships and two WNBA Championships with the Seattle Storm.
"I know what it feels like to win championships, and now I know what it feels like to lose one, and I don't want to have that feeling again," Stewart said.
Stewart signed a one-year deal with the Liberty last offseason worth $175,000. During their exit interviews, Kolb said that Liberty intend to designate Stewart as a core player, meaning she will not become an unrestricted free agent. Being cored acts similarly to a franchise tag in the NFL, where she cannot sign a contract directly with another team but can either sign a core qualifying offer or negotiate different terms. She was named the WNBA MVP this season, scoring the second most points ever in a regular season in WNBA history.
"I'm excited for what we're doing here in New York and with the Liberty… I'm looking forward to it for many years to come," Stewart said.
Stewart is not quite sure what her offseason plans are, especially after welcoming a new child with her wife, but she said playing in China is an option. Regardless, she hopes to continue to work on her stamina after playing in the longest WNBA regular season in history, and with the Paris Olympics coming up next season.
Regardless of Stewart's offseason plans, she said she is committed to giving back to Brooklyn whenever she can.
"I'll be in and out [of NYC] this offseason, but I want to be my best [not just] on the court, but also be my best off," Stewart said. "The community has been to our games, and now we'll be there for them and whatever they need."
Nyara Sabally
Sabally was drafted No. 5 in the 2022 draft but did not play last season due to a right knee injury. She signed a rookie contract worth $71,300 after making this season's roster. Even as a young player, she made the most of her minutes and showed sparks as a promising post player for the future, including an eight-point game against the Seattle Storm on July 8.
"It's beneficial seeing post players have a big presence in this league," Sabally said. "Every team that's successful has a big post presence."
Sabally will be playing basketball overseas in Prague, three hours from her home city of Berlin, in the offseason.
Courtney Vandersloot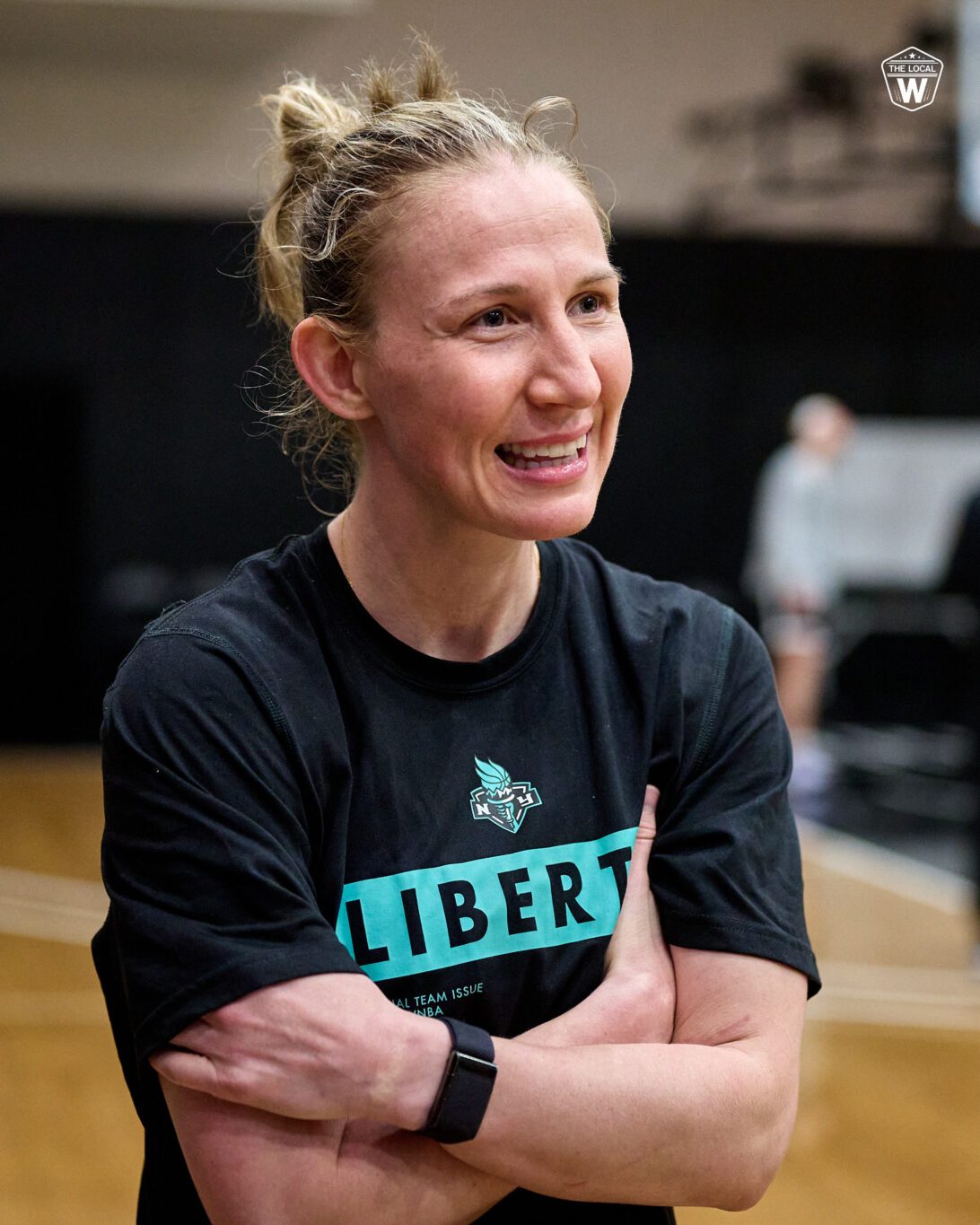 Vandersloot signed a two-year, $383,670 contract last offseason, meaning she will be with the team at least until the 2025 season. The 34-year-old moved up in the assist record books this season to third place on the all-time list and posted nine double-doubles.
Vandersloot said she is not going overseas this offseason and will take the time to rest her body, although if the right opportunity presents itself, she might be open to playing. Vandersloot's wife, Allie Quigley, who took this past season off after spending nine years in Chicago, has not officially retired and will potentially return to the WNBA next season. Vandersloot said she has had conversations with Quigley about playing together again.
Vandersloot said she has enjoyed living in Brooklyn and highlighted the Liberty's Commissioner's Cup championship win over the Aces as one of the high points from the season.
"It was a moment we came together…to bring some hardware, achieve that, the feeling afterwards, knowing we're on the right track…what we're doing is working," Vandersloot said.
Betnijah Laney
Laney signed a multiyear contract extension with the Liberty in September, guaranteeing her in New York through the 2025 season. After missing most of last season due to injury, Laney was a key two-way player for the Liberty in 2023. She was named to the WNBA All-Defensive second team and scored in double digits in nine out of 10 postseason games.
Laney said she won't be going overseas in the offseason and instead will take the time to rest.
"I think every year I've been here, (our playoff losses) have fueled us," Laney said. "We wanted it so bad and we are more than capable of winning a championship. It adds to the fire for sure when we're in this position again, we know what it takes. We know what we can't do."
Marine Johannès
Johannès, the longest-tenured player on the Liberty, experienced firsthand playing in Westchester County Center during the 2019 season. She remarked on the growth of the team to now playing in front of sold-out Barclays Center crowds in her exit interview.
Johannès, who has gained fans around the world for her one-legged shots and no-look passes, said she expects to be with the French national team next season with training camp starting June 6.
When asked about her potential to comeback to the WNBA, she said, "If I have the possibility to come, I will try to come. I did talk to my national team training camp, and I told them I would be there the first day. For now, I'd have to say I'll get ready for the French team."
Stefanie Dolson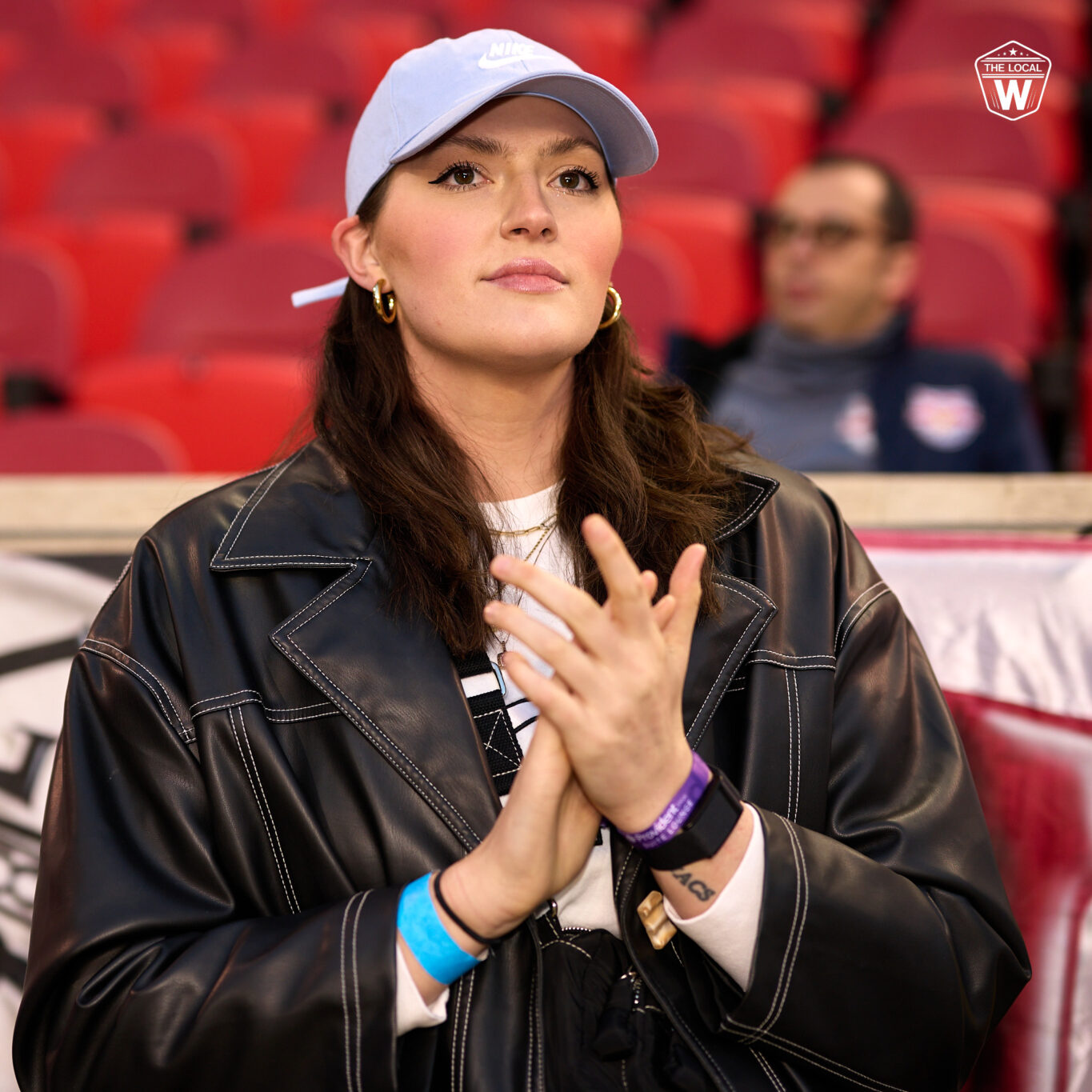 Dolson said it was a difficult season after sustaining an ankle injury that kept her out for weeks. Yet in the games she was in, she made a difference as a screener, three-point shooter and defensive presence, including a 17-point game against the Los Angeles Sparks on Sept. 7.
In 2022, Dolson signed a two-year, $320,000 contract, meaning she will be a free agent this offseason. As a New York native, she said, "I was hoping to stay here until the end of my career, but I don't know what's in their heads, but we'll see."
She said she hopes to continue to get back into shape and stronger after her injury during the offseason.
"We didn't get the win on the court, but we won in terms of building an amazing basketball environment and buzz around the WNBA," Dolson said.
Han Xu
After playing some major minutes last season, Han saw limited time on the court this season after the addition of players like Stewart and Jones. Han spent most of the season overseas, playing in the FIBA Women's Asia Cup as a member of the Chinese women's national team. She appeared in only eight games for New York so it is unknown if she will return to the WNBA in 2024, given the Paris Olympics.
Gearing Up for Next Season
The WNBA season will be affected next year by the Paris Summer Olympics. Typically, during Summer Olympic years, the WNBA takes a month off to allow players to practice and compete with their respective national teams.
"Prioritization does go into [roster construction]," Kolb said. "We also need to figure out national team obligations, because it's also those report dates. This is going to be felt by a lot of teams, a lot of players around the league."
Regardless, the Liberty were able to accomplish their goal of reaching the Finals in their first season with many new pieces, coming short of the ultimate goal. With more time to play together and potentially more pieces to add, it will make the 2024 season one to look forward to.
"I think the more time we spend together, the more chemistry we get, the more feel for each other and know how each other plays–I think that that's one of [the areas of growth]," Brondello said.
Watch the Liberty's exit interviews on 'The Local W' YouTube page here.