The 2023 WNBA draft concluded Monday night, and viewers got to see a bit of everything as the league welcomed 36 new players. While it was a relatively quiet night for the New York Liberty, who had just a single pick in the third round, several teams used this year's draft to retool as offseason moves have left plenty of teams with substantial areas to improve upon.
The lottery picks
Aliyah Boston's collegiate career is comparable to just about any NCAA women's basketball legend you can think of. Her accolades are seemingly endless; she's a three-time unanimous All-American, two-time Naismith Defensive Player of the Year and she won the overall Naismith Player of the Year in 2022. These accomplishments only scratch the surface of what she can bring to a WNBA team, and that's been well-reflected in her draft projections all season long. She's been the consensus No. 1 pick from the beginning of the season.
Boston finally saw her dream turn into reality Monday as the Indiana Fever found their next franchise player to bring them into a new era. The Fever, who posted a league-worst 5-31 record in 2022, will welcome Boston's all-around strength as a powerhouse on both sides of the ball heading into this season while they try to regroup from their lackluster 2022 campaign.
The Lynx made no surprises with their No. 2 pick, either, selecting Maryland guard Diamond Miller. Miller is a true testament to working one's way up as she shot up boards throughout the season with a fantastic senior campaign. Much like Boston, Miller excels offensively and defensively, averaging 19.7 points per game while tacking on just over two steals per game as well. The Lynx are looking to propel themselves into the next era without Sylvia Fowles, and they found a great player to set them on the right path.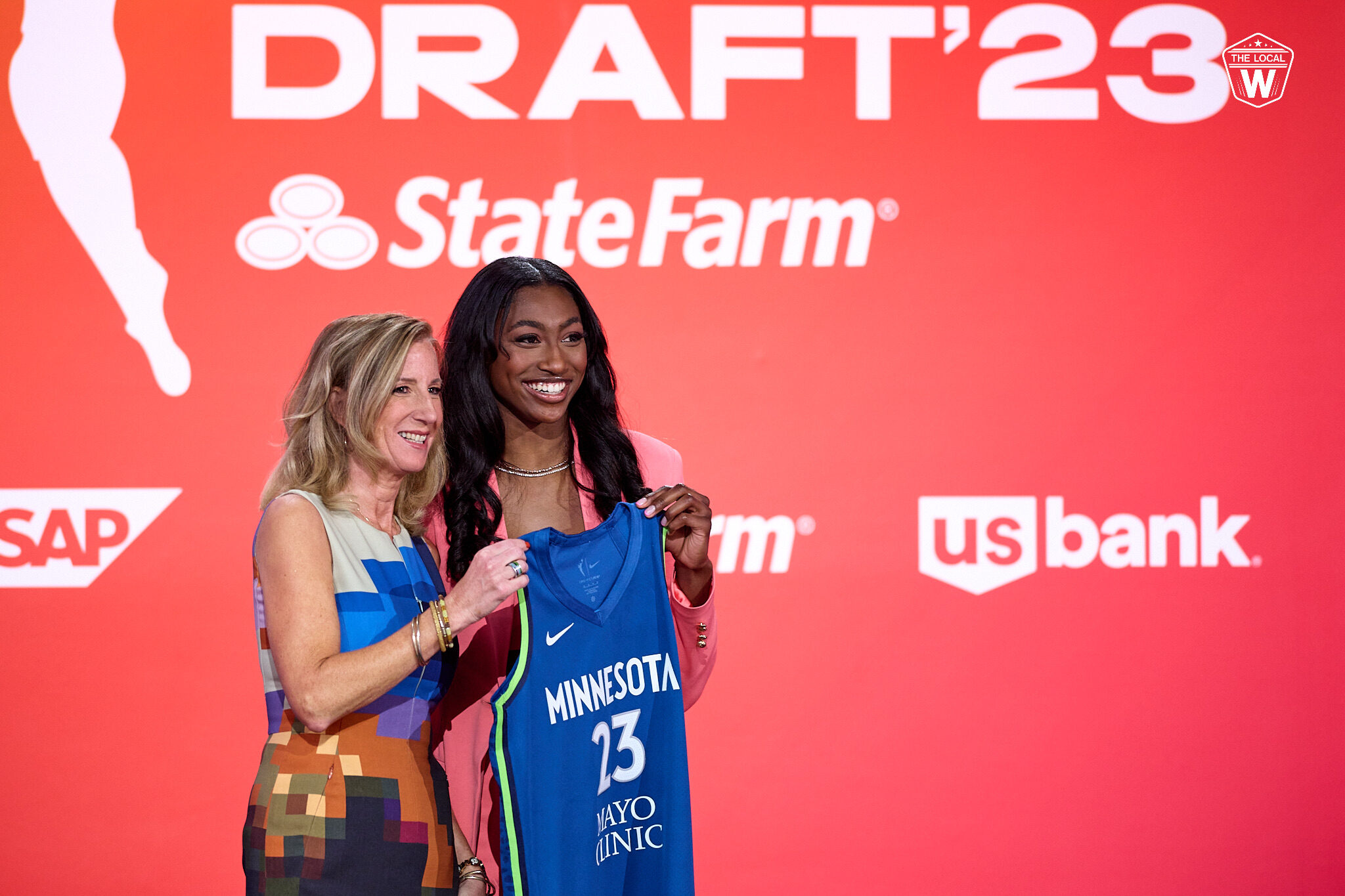 The conversations surrounding Maddy Siegrist's draft placement were ablaze for weeks leading up to draft night. The Dallas Wings were in a lucky enough position to have both the No. 3 and 5 picks, so it was truly up to the Wings to decide whether to risk letting the Mystics take her at No. 4 or play it safe and take her third. The Wings decided to play it safe and selected Siegrist No. 3 overall. It was not exactly a monumental surprise, but there was some discourse on whether she would end up with the Mystics or Wings. Dallas gets an incredible scorer in Siegrist, who led the NCAA in points scored this past season (29.2).
The No. 4 pick was accompanied by drama by way of trade. Initially, the Mystics used their No. 4 pick on Iowa State's Stephanie Soares. Soares ended up being a member of Washington for about ten minutes before the Wings flew in to trade for the six-foot-six center. The Mystics sent Soares to Dallas in exchange for a 2025 first-round pick and a 2024 second-round pick. Considering the draft classes that are incoming coupled with Soares'' inability to play next season due to a torn ACL suffered in July, the trade was immensely beneficial for Washington. The trade also confirmed Dallas' commitment to the future as it landed three of the top five picks in this year's draft.
Now, on to one of the biggest shocks of the night, the No. 5 pick. The Wings were rich with draft picks and used them to cover each base of the game. They got their offensive piece with Siegrist, a defensive powerhouse for the future in Soares, and with their third first-round pick they went with the efficient shooter that is UConn's Lou Lopez-Sénéchal. Sénéchal's draft stock was largely understood as a late first-round to early second-round pick, but that did not deter Dallas from picking her in the lottery. Sénéchal's journey is definitely captivating, playing for mid-major school Fairfield University for four years and taking her final fifth-year option at the University of Connecticut where she began to garner national attention. She averaged 15.5 points per game and knocked down an impressive 44% of her shots behind the arc.
Dallas finished their busy lottery portion of the draft with weapons that all have the ability to make a serious impact in Siegrist, Soares, and Sénéchal.
Surprising draft falls
With the excitement each draft inherently brings, there are always players who find themselves slipping far below their projected draft pick. Two big names chosen surprisingly late this year were LSU's Alexis Morris and South Carolina's Brea Beal.
Starting with Morris, who was a projected top-15 pick, went No. 22 to the Connecticut Sun. While she did drop more than expected, the situation she is going into in Connecticut could be beneficial in terms of playing time as the Sun are looking to fully rebuild after the losses of Jonquel Jones and coach Curt Miller.
Meanwhile, Beal, who was seemingly a lock to be in the top 10, was chosen with the last pick of the second round, No. 24 to the Minnesota Lynx. Beal averaged 6.5 points, 2.7 assists and 3.2 rebounds per game, showing consistency across the board for South Carolina this past season. She is aggressive offensively and defensively and has the ability to guard multiple positions. The upside Beal brings to the Lynx could end up being seen as a steal years down the line.
New York Liberty's selection
The Liberty only had one pick in this year's draft at No. 30. Considering the abundance of talent New York has on its roster, there was not much concern with the team's shortage of selections. Still, New York picked the University of Southern California Trojan's guard/forward Okako Adika.
Adika has had quite a journey of a collegiate career, playing for four different schools in five years. She began her career at Odessa College, a junior college in Texas. Following two years there, Adika transferred to Butler for the 2020-21 season, where she averaged 13 points. She went on to transfer twice more, making stops at TCU and then to her final spot in Southern California. In her final year of eligibility, she helped lead the Trojans to their first NCAA appearance in nine years, where she proved to be a solid all-around player that can score and defend at a high level. As expected with this lineup, it seems clear that Adika will be a prospect with potential fans can see later on.