No player has enjoyed a better start to the 2023 WNBA season than New York Liberty forward Breanna Stewart, who has amazed us all with remarkable performances and record-breaking achievements in short order.
Stewart's arrival has propelled the Liberty to a hot start this season, and her presence on the court is a force to be reckoned with. In this piece, we profile Stewart's journey to New York, her elite all-around game, and her historic start to the season.
THE DECISION
Stewart entered the 2023 offseason as an unrestricted free agent, leading to widespread speculation about her future. She met with four teams: the New York Liberty, Minnesota Lynx, Washington Mystics and Seattle Storm. In a decorated seven-year stint with the latter, she won two championships, two Finals MVP awards, and a league MVP award among many other accolades.
Ultimately, Stewart opted to join the Liberty, allowing her to continue her championship efforts and raise the league's standards, while playing in the world's biggest sports market. With the addition of Stewart, plus fellow stars Jonquel Jones, and Courtney Vandersloot, the Libs are now in prime position to contend for their first WNBA championship.
The team's roster is loaded with talent, and the combination of these three stars with the likes of guard Sabrina Ionescu and wing Betnijah Laney makes for a very formidable lineup to say the least.
SHE GOT GAME
Standing 6'4″ with length for days, Stewart is arguably the league's most versatile player. She handles, attacks the basket with athleticism, rebounds consistently at both ends of the floor, and displays excellent timing and discipline defensively, swatting shots into the crowd on a regular basis.
Additionally, her ability to shoot from long-range and splash three-pointers makes her nearly impossible to guard. This allows New York to space the floor consistently, a must in today's modern age of basketball. Her all-around game forces defenders on their toes, never knowing what she will do next.
COMING OUT PARTY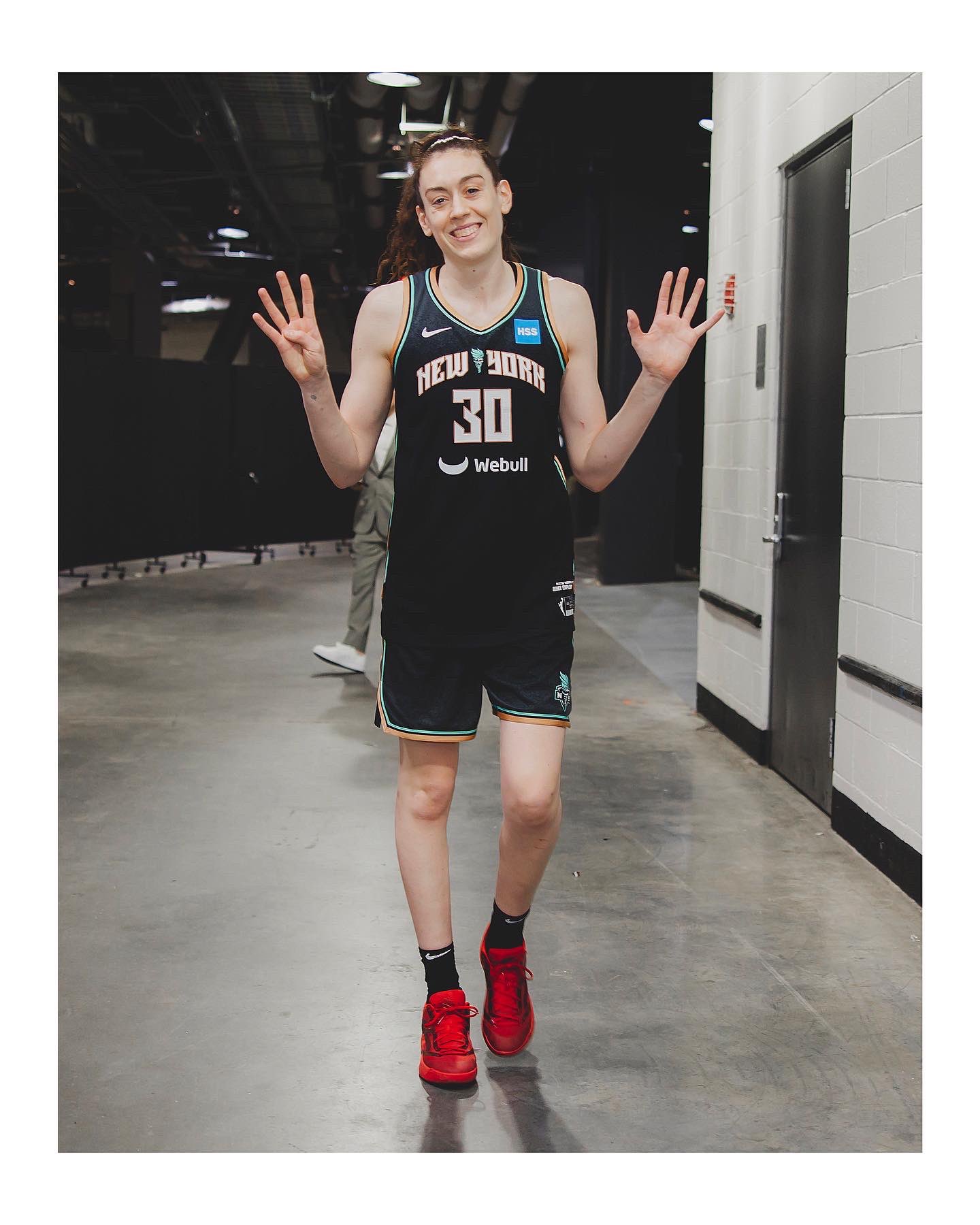 Following a so-so performance at Washington in the season opener, Stewart made history by scoring a career-high 45 points in her first game at Barclays Center, leading the Liberty to victory against the Indiana Fever.
Her efforts set a new WNBA record for the most points scored in under 31 minutes. She also established Liberty franchise records for single-game scoring and made field goals (15). Her 78 combined points through the first three games of the season and 66 points in a two-game span are also franchise records.
The Syracuse, New York native was asked after the game how it felt to perform in her home state in front of friends and family, to which she replied: "Feels like I made the right decision."
Stewart, who currently ranks second in the league in scoring with an average of 23.4 points per game, is also achieving impressive numbers in various other categories. She's averaging 10.4 rebounds, 3.7 assists, 2.3 blocks and 1.8 steals per contest. Stewart is third in the league in rebounds, third in blocks, and fourth in steals. Wow!
Stewie's arrival to the Big Apple has helped reinvigorate the Liberty and its fan base, creating a new sense of excitement and anticipation around the franchise. In case you haven't already noticed, New York has become Stew York.