The 11-year National Women's Soccer League veteran McCall Zerboni is set to become the second player to hit the 200 regular season appearance milestone.
McCall Zerboni has been there through it all. From the inception of the NWSL in 2013, several clubs, and multiple championships, the 36-year-old midfielder is about to hit a milestone that only one other player has reached: 200 regular season appearances.
"It starts with a healthy mind," Zerboni exclusively told The Local W. "Football is played with your brain. When you have a healthy mind and you're still enjoying it and challenged and committed to continue to make sacrifice on and off the field, that's the biggest thing for me. I really take care of my body and pay attention to what I'm putting into my sprit, body, and mind. I think that's what's helped carry me this far."
Over the last 11 years, and even the years before during the NWSL's predecessor leagues, Zerboni has had a front row seat to the ups and downs of women's soccer in the United States. For her, being there from the start has been a rewarding experience that she is grateful to have been part of alongside her fellow players, especially the 21 original players who have been in the league since its inception in 2013.
"It's been hard knocks at times, and we've had to dig out from the trenches, and found the ground up. We didn't always have all the resources and support we needed in the early stages. We were just getting by," Zerboni said. "It's really rewarding for me to see the stage that it's at currently. Myself and other players especially in the original 21 really had to really put in a lot of sacrifice and difficult times to stick with it and help grow this league."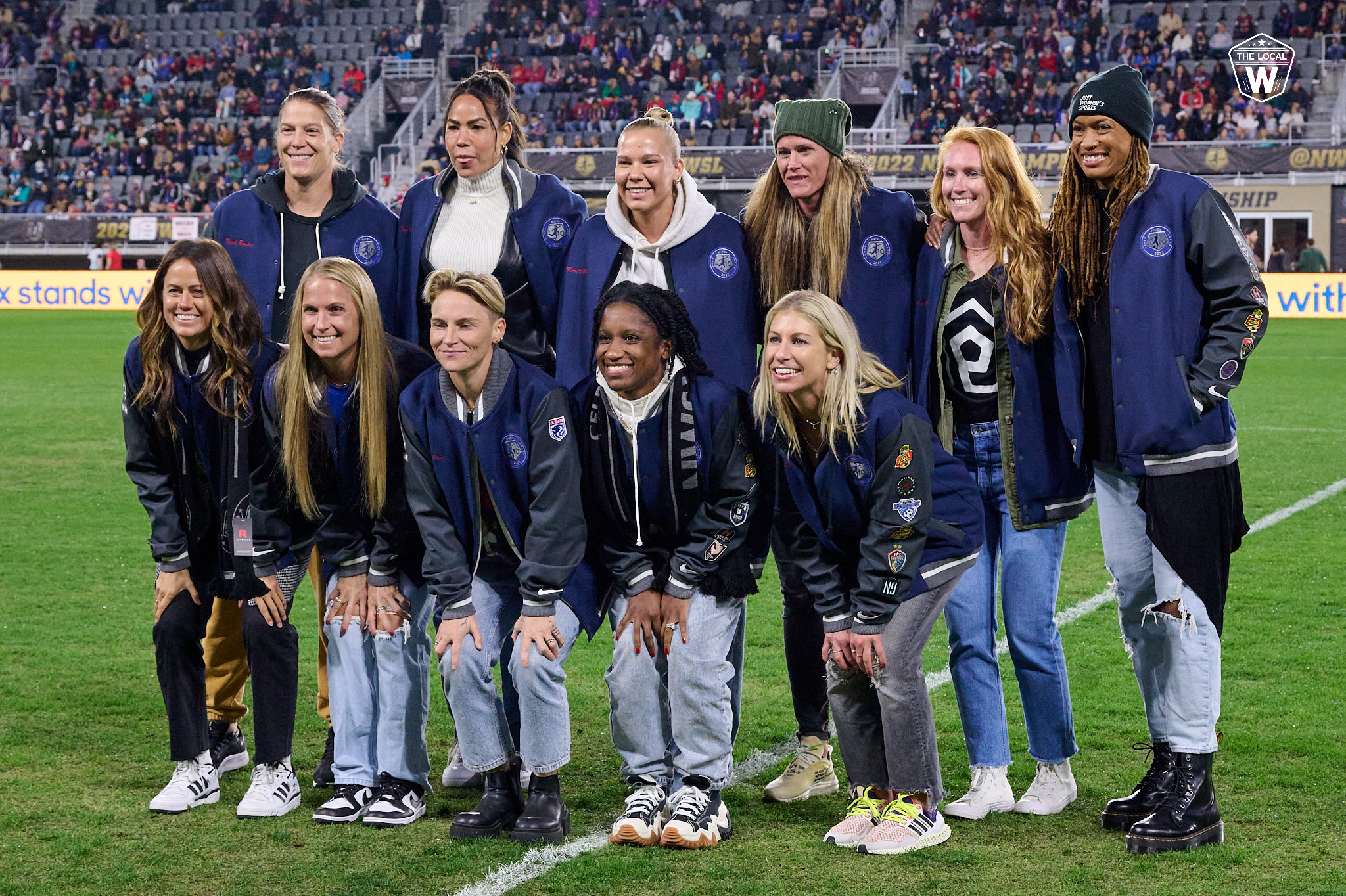 At the 2022 NWSL Final held in Washington D.C., the league recognized the contributions of the original 21 with a pre-game ceremony and commemorative jackets. This gesture was extremely meaningful for Zerboni who was grateful the league took the time to recognize the players who have been there from the beginning, pushing for growth and change.
"To feel recognized for that commitment to stay in this league and help build this even when it wasn't super easy, I felt really appreciative. The league knows it hasn't been easy, but we stayed committed and were invested in growing this league," Zerboni said. "It's credit to all those players, and all the players I've played with who have shown up every day. I've been able to play at a high level because of the players around me and the coaches that I've had. I can't tell you how grateful I am for some of the relationships I've made. It's so rewarding."
Throughout her long career, Zerboni has relied on the people around her, from family to friends, teammates to coaches, to get her through. "I just want to give a big thank you to all my teammates and my coaches who gave me that opportunity to step on the field 200 times," she said. It's not about me, it's a team sport. To have the opportunity to represent my club, my teammates, and this league, I'm so grateful."
Significant for Zerboni throughout her career has also been her faith and belief in God. "Every time I step on the pitch, it's an opportunity to be a beacon of light, inspire people, inspire our supporters, show everyone our hard work and focus, and keep them entertained," Zerboni said.
Now four seasons in with Gotham, Zerboni has found plenty of opportunity to inspire out on the pitch. From joining the team then known as Sky Blue FC in 2020, seeing the team through its rebrand to Gotham FC, and playing in front of 15,000 fans at the most recent home game, Zerboni is so pleased at the trajectory of the team, even if it hasn't always been easy.
"I chose to come here because I wanted to help drive this club to be better on and off the field. I was ready for a change and wanted to be challenged in a different way," Zerboni said of her move to Gotham in 2020. "I'm really, really invested in the success of Gotham, the players, and I consider this my family. I've given everything I've possibly had to this club and to finally start see it firing on all cylinders makes me so happy."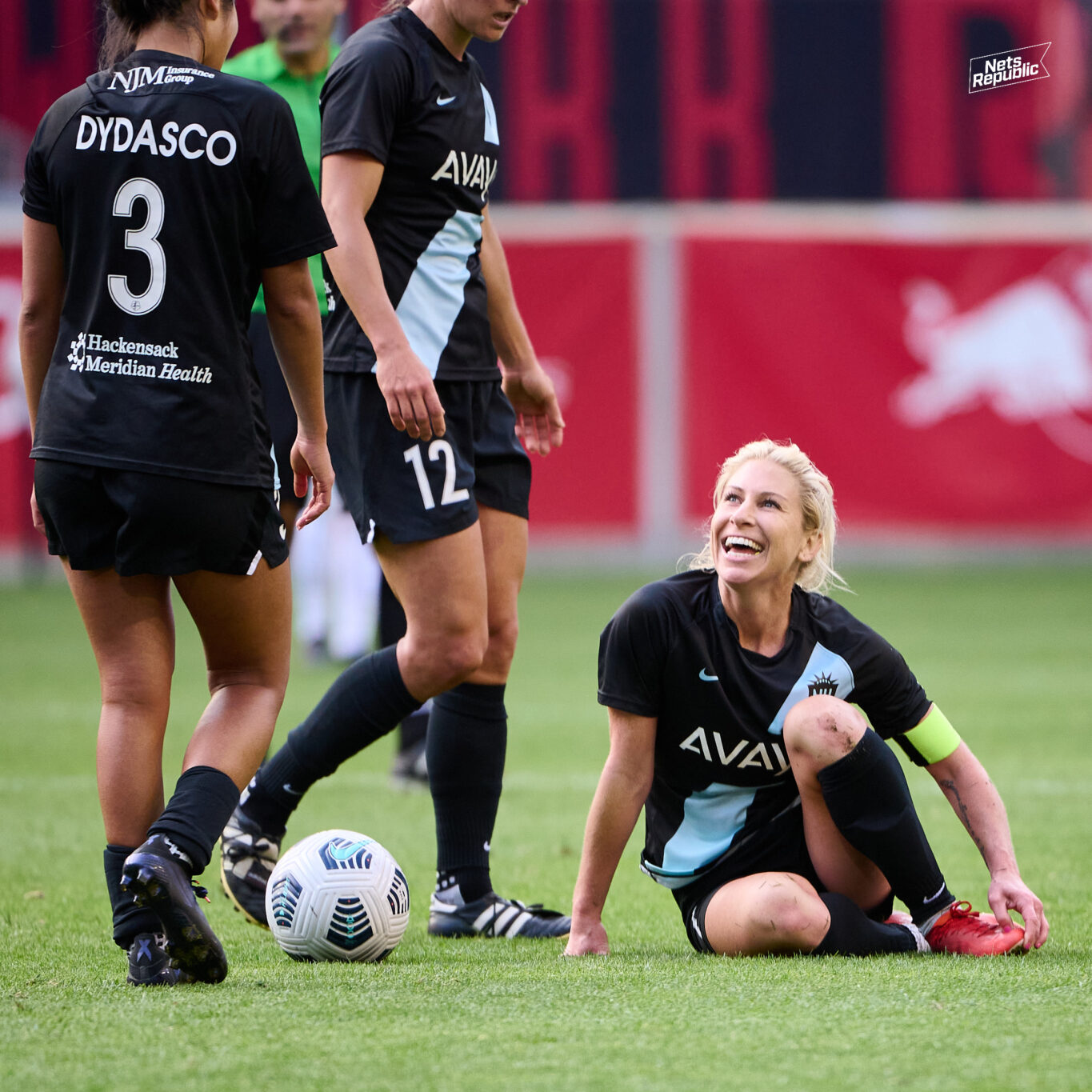 Halfway through the 2023 NWSL season, Gotham FC sits in fifth place after two weeks atop the table. Zerboni attributes the team's consistent success this year to perseverance and teamwork from the players, the hard work of the coaching staff, and the efforts from the front office.
"It's a tribute to our coaching staff, the quality of players, and building a winning mentality, which takes times," Zerboni says. "It wasn't going to happen in a single season. I'm really proud of the players who have grown here. We're a competitive team this year and that's rewarding for me as well."
As Zerboni reflects on the last 11 years, she is more focused than ever on staying present and enjoying every last moment of the remainder of her career. As a professional athlete, Zerboni says they're often trained to think forward as they prepare for the next match. She wants to slow down and not let it go by too fast.
"Milestones like [200 appearances], going on 11 seasons, and my age, it's gone by really fast," Zerboni said. "I just want to focus on being present, soaking it in, and continue to see what this job and club has to offer. Every day the fans and supporters teach me something about the world and myself. There's a message in every day and I don't want to skip forward."